16 Dec

Free printable floral gift cards and tags

How to add even more meaning to the amazing gift you bought for that special person?
With sweet words on a beautiful floral card!

These free printable gift cards and tags will be your best ally for birthdays, weddings, new baby wishes, Christmas, and any other occasion in between. Who doesn't like flowers and sweet words, right?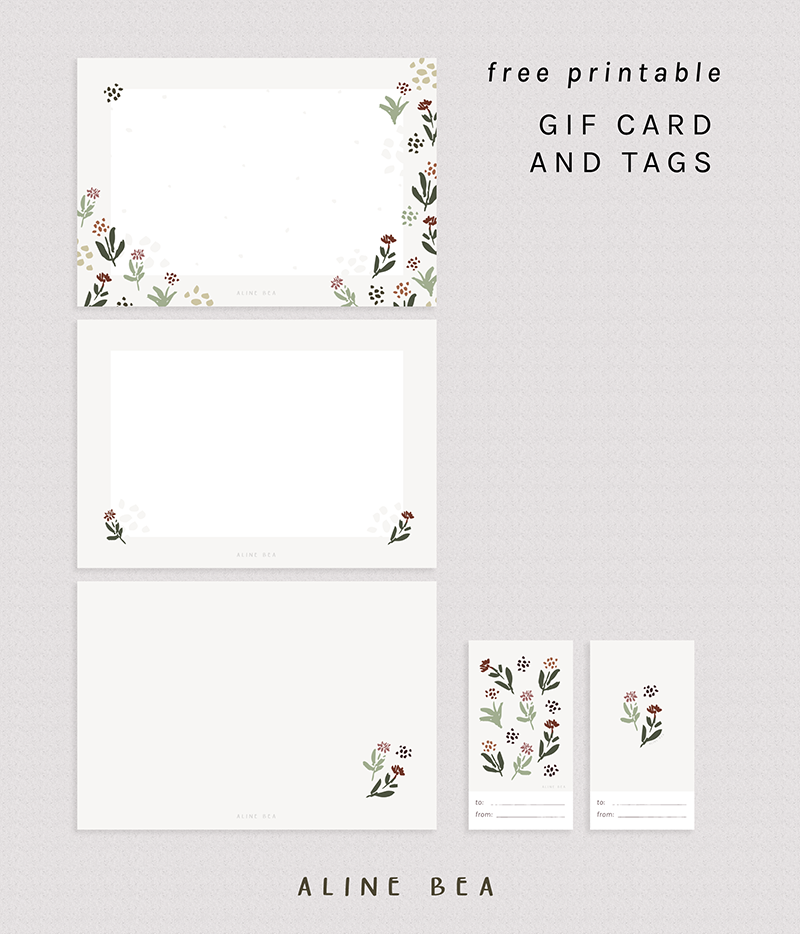 The little flowers were painted by hand and the cards designed to be cute and minimalist. Because the most important always will be what you have to say. And I truly hope they inspire you to express the love and care you feel for the people around you. Kindness is the best gift we all have to offer.
Download, print and celebrate the love!
There are three different floral card designs  and two different tags for you to choose from. The cards are so versatile that you don't even need to buy a gift to use it. After all, sweet words don't have to depend on special occasions and mean more than anything you could wrap.
You can also print the cards and use them as a notepad, groceries list, recipe log cards, you name it. I'd love to know your ideas for these cards. Please, don't forget to tag me on your social media posts. 🙂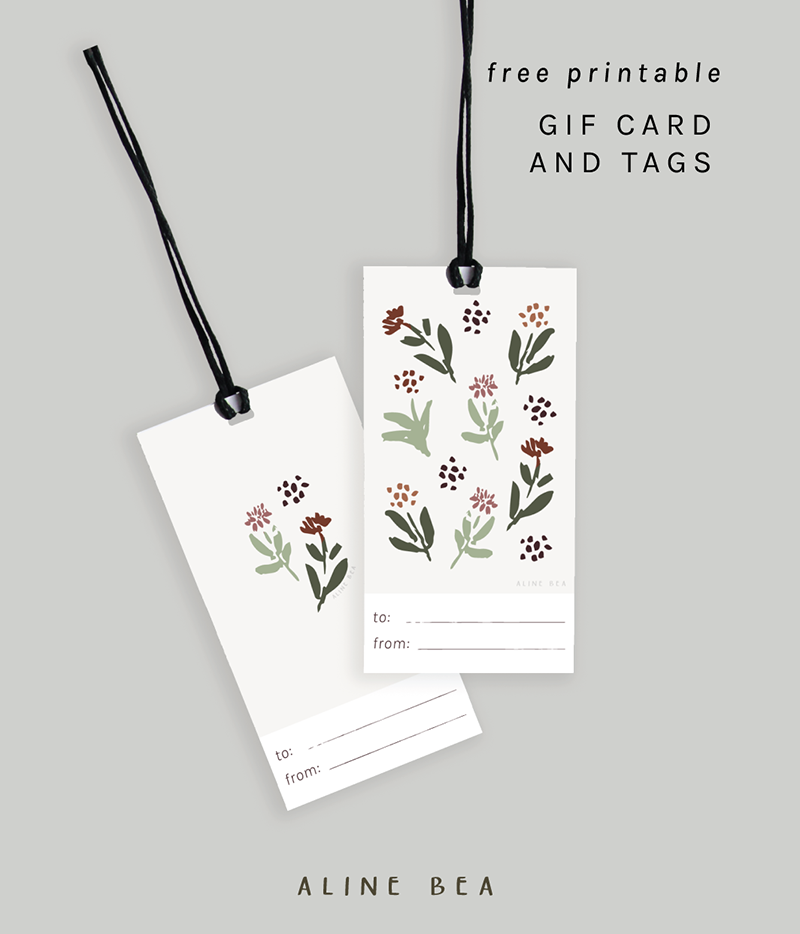 Tips for outstanding cards and tags
For an even better outcome, consider printing them in a printer shop, on thicker paper. I would also recommend cutting the edges using a ruler and a utility knife for sharp finishings. I added thin lines in the corners to help you out with the cutting part. You only need to align the ruler with those lines.
For the tags, you can also make a small hole on the top part with a paper punch, in case you'd like to add a string to it.
Free printable floral gift cards and tags
A4 .pdf file
3 different gift cards
2 different tags
Where should I send yours?
In order to avoid bots, you'll be requested to confirm your subscription before receiving your printable cards file. See you in your inbox! 🙂
Know someone that would love these tags and cards? Share the link to this page with them! Maybe you'll be the one receiving sweet words on a beautiful floral card. Wouldn't that be nice?
Happy creations and celebrations!
Love, A.